THREE TRAILBLAZERS MAKING AN IMPACT WITH SOREL
In the wake of last year's unprecedented challenges, creative communities from all over have had to find new ways to adapt amidst
a changing landscape. To celebrate those who have made a lasting impact in 2020 and beyond, PAPER  has partnered with SOREL to
spotlight the trailblazers who are continuing to disrupt their fields while remaining forever in motion. From music to beauty
to photography, here's how three women are expressing their creativity and leaving their mark for a new generation.
As the daughter of a legendary bassist who's played with the likes of Marvin Gaye and Luther Vandross, Chelsea Dleah's passion for music runs in her veins. Better known as DJ Millie, the LA-based musician and Wilhelmina model has made a name for herself with her #MillieMondays sets on Instagram, which she shares with her 160+ million followers. She's spun for everyone from Serena Williams to PrettyLittleThing, and has remained booked and busy even after the pandemic hit thanks to various virtual gigs and modeling jobs.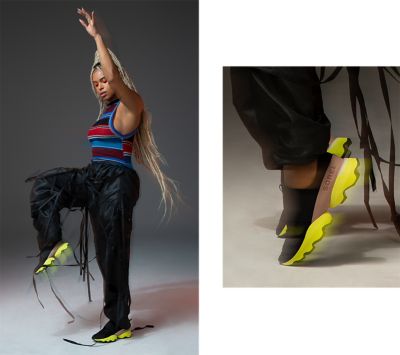 Since breaking through as a finalist on America's Next Top Model in 2018, Sandra Shehab has found her calling in the fashion and beauty space. The New Jersey native with Egyptian roots has amassed over 345k followers on Instagram, where she openly shares her style journey and skincare tips to a following that includes many Arab and muslim women. In an industry where Middle Eastern women remain a small minority, Shehab is one of the few who are changing the conversation on social media while providing visibility for so many in her community.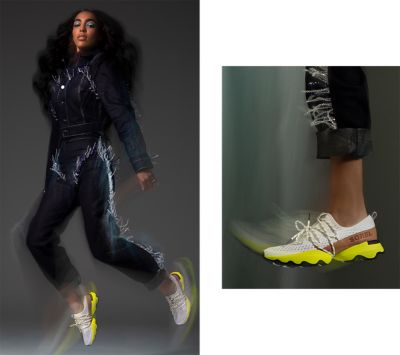 Breyona Holt founded Exquisite Eye Studios with the mission of making it a community platform for fellow artists, particularly creatives of color. "I enjoy collaborating with other artists," says the photographer, who was raised in Atlanta and splits her time between LA and NYC. "It's how I remain a teacher and student in my field. We all learn and elevate each other." The loss of her mother at a young age caused her to understand the importance of chronicling life through photography, which she took up in high school and has since had her work exhibited from all over.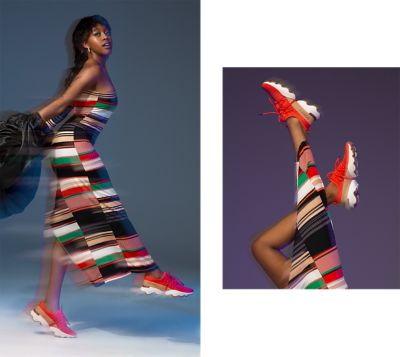 SHOP MORE KINETIC COLLECTION